The Salvation Army Glendale Corps took ownership of the hospital building at Northern and 61st avenues in the mid-1980s, and remains the major occupant at this time.
Renovations have been spotty over the past 34 years. Buildings have been added to serve the community, but no major reconstruction has taken place.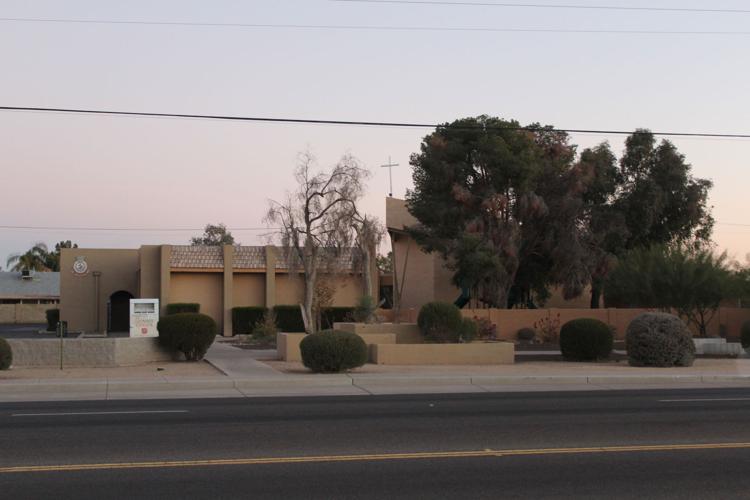 There are discussions, but no real marketing or refinancing plan has surfaced to bring about a transformation from a 1960s building to a 21st century structure to serve the needs of a growing populace.
At a recent Glendale Rotary Club meeting, retired Divisional Commander for Arizona, New Mexico and Southern Nevada, Joe Posillico, talked about his own journey with the Salvation Army. He spent 44 years with the ministry, from his first post in Globe, Ariz., to Seattle, to Anthem and Phoenix. He said there are three million members of SA in 127 countries, and the SA flag flies on the moon, just like the U.S. flag.
The Salvation Army is 150 years old now, and this year, it will mark 125 years in Arizona. Its first ministry was at Central Avenue and Washington Street at the Road to Ruin Saloon.
"The Salvation Army is able to do what it does in time of catastrophe because we're already there," Posillico said.
He remembered the earthquake in San Francisco in the late 1980s.
He spoke of the season that takes a lot of volunteers.
The minimum-wage increase also has caused the Salvation Army to set a higher goal for its Red Kettle drive. Close to $4 million was raised last year in Arizona, New Mexico and Southern Nevada during the Red Kettle drive. This year, Posillico said they must raise $1.5 million more to cover the increase in minimum wage.
Posillico then turned to the Salvation Army Glendale building itself.
"It has good bones," he said, "but inside, the infrastructure is falling apart."
Posillico said the goal is not to raise $600,000, but $500,000 to upgrade and repair. The building houses six stand-up freezers, and needs one big walk-in. As of today, $70,000 has already been raised.
To make matters worse, the Salvation Army has had theft problems. In the past two years, 19 air-conditioning units have been stolen.
Some repairs have already begun, and part of the building will be down, but services will not be down, Posillico said.
To inquire about making a donation for capital improvements to the Glendale building, call 623-934-0469. Services are available 8:30 a.m. to 3:30 p.m. Monday through Friday; closed on major holidays. Sunday school is 9:30 a.m.; Sunday worship service is 10:30 a.m.