Glendale voters' ballots will be filled with choices as several new faces have thrown their names into the hat this primary election.
All voters will see state races such as governor, secretary of state and superintendent of public instruction on their ballots, and depending on where in Glendale they live, they will also see U.S. representative in District 7 or 8; state senator and representative in District 13, 20, 22, 29 or 30; and justice of the peace and constable in Arrowhead, Manistee or North Valley precincts.
Additionally, voters in the Barrel, Cholla and Ocotillo districts will see City Council candidates on their ballots.
The primary election is Aug. 28. Any City Council candidate who gets more than 50 percent of the votes will win outright; otherwise a runoff election will be held on Election Day. The top vote getters from each party in the state, federal and legislative races will face off on Election Day, which is Nov. 6 this year.
Early voting for the primary begins Aug. 1. The deadline to mail back early ballots is Aug. 22, and early voting ends Aug. 24.
To register to vote, go to www.arizona.vote/ or servicearizona.com/voterRegistration.
To request an early ballot, go to https://recorder.maricopa.gov/earlyvotingballot/earlyvotingballotrequest.aspx.
To find out which City Council district you live in, visit https://www.glendaleaz.com/Clerk/elections.cfm.
To find out which federal and legislative district you live in, go to https://recorder.maricopa.gov/pollingplace/getdistrict.aspx.
To find your polling location, go to https://recorder.maricopa.gov/pollingplace/ or https://voter.azsos.gov/VoterView/PollingPlaceSearch.do.
The Glendale Star has compiled brief biographies of the candidates from the Secretary of State's website as well as candidates' websites and other sources. This issue contains biographies of the Legislative District 22 candidates.
State Representative
District 22
Democrat
Valerie Harris
Valerie Harris has been an Arizona resident for more than 50 years. She graduated from Camelback High School and Rio Salado College.
Her four children were born and raised in the Valley and attended public schools.
She has worked with small businesses, mid-sized and large corporations during her 37-year career with American Express. After retiring, she joined the Deer Valley Unified School District. She is a veteran of the Save Our Schools campaign.
Teri Sarmiento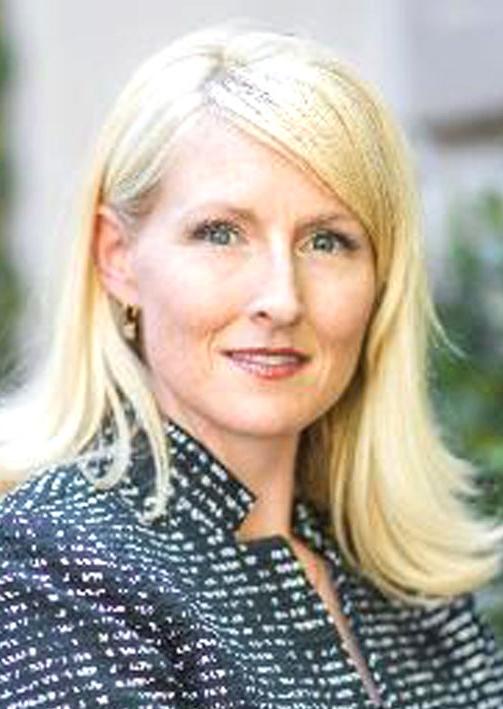 A second-generation Arizona and west-side native, Teri Sarmiento is a graduate of Tolleson Union High School and Arizona State University, where she was a member of the Honors College. She is the founder and designated broker of Desert Fairways Realty, where she specializes in developing agents to create small businesses of their own. She also partners with companies, nonprofits and civic organizations looking to more effectively innovate, harness their internal talent and improve wellness and productivity. Before becoming an entrepreneur, she worked in the nonprofit sector with the Lincoln Center for the Performing Arts and partnered with educators in the New York City public school system to bring arts into the classroom.
She and her husband, John Sarmiento, have been married for 10 years. They have two sons, Luke, 8, and Leo, 6, and live in Peoria.
Republican
Matt Bullock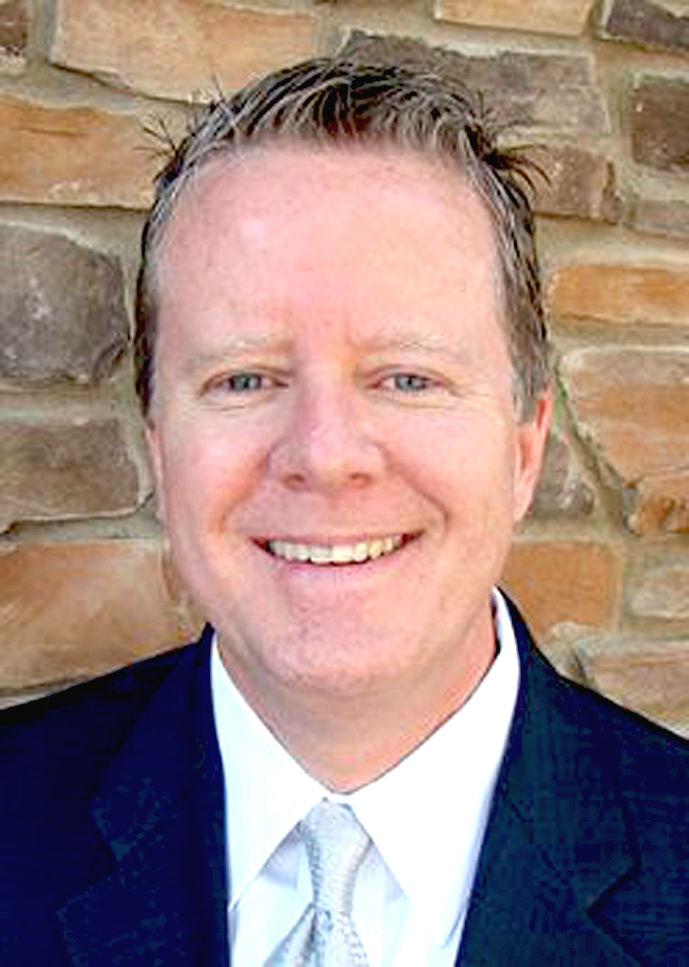 Matt Bullock is a father of six, grandfather of one and a 25-year small business owner in the restaurant and technology/cyber-security fields.
Born into an IBM family, Bullock and his family moved around a lot until they finally settled in Tucson where he attended high school and then graduated from the University of Arizona.
He started his first technology business the day after graduating from UofA. He moved to Phoenix in 1991 to expand his business into a larger market.
He became a franchisee of Streets of New York, then returned to technology, which he specializes in today.
He regularly attended the college Republican meetings while at UofA.
Once in Phoenix, he became a volunteer in several campaigns for local, state and federal races, including the 1994 congressional campaign of Matt Salmon and the 1996 presidential campaign of Sen. Bob Dole.
He was elected to the Peoria Unified School District Governing Board in 2012 and served from 2013 to 2016. He was board president from 2015 to 2016. He was elected Legislative District 22 precinct committeeman in 2012 and is currently serving.
He is a 2017 graduate of Leadership West. He is a Boy Scouts of America Webelos leader, Cub Master and merit badge counselor (2006 – present). He was an Advisory Board chairman for Valley Schools Insurance Trust from 2015 to 2016; an Advisory Board chairman for Valley Schools Employee Benefits Trust from 2014 to 2015; on the Advisory Board for the Peoria School District Medical, Engineering, Technology program; and on the Advisory Board for the Peoria School District Career and Technical Education program.
He graduated in 1984 from Sabino in Tucson; and in 1990 from the University of Arizona with a Bachelor of Arts in economics with minors in chemistry and cellular biology.
He owned Interactive Studios, a database programming, computer-based training company, from 1990 to 2004; and nine Streets of New York restaurants from 1998 to 2005. He has owned Nova Mesa Computer Systems, which is a builder of high performance computers, since 2009, and Accelera IT Solutions, which outsources managed IT services, since 2012.
He is married and lives in Peoria, where he and his wife raised six children, ranging in ages from 18 to 26 years old. They recently welcomed their first grandson.
Frank Carroll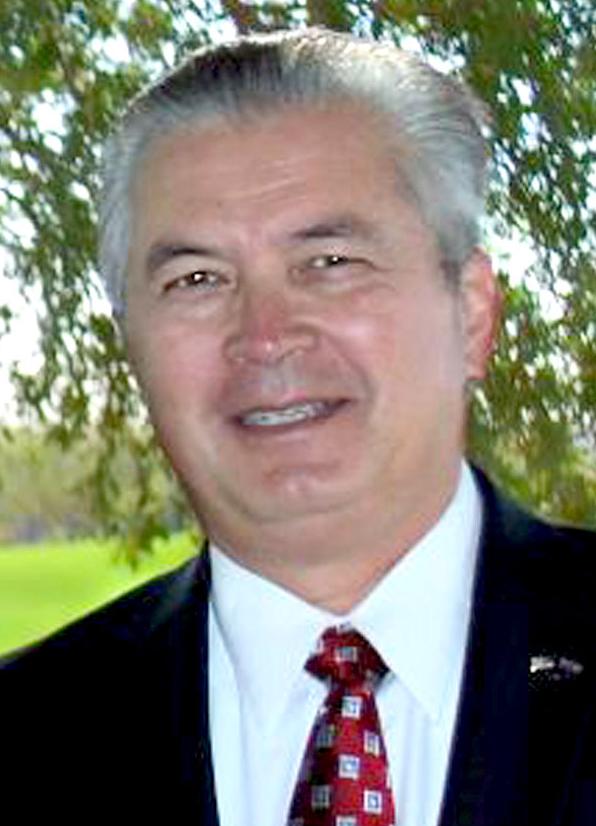 Frank Carroll was born and raised in Chicago and became a permanent citizen of Arizona 24 years ago. He and his wife, Joanne, recently celebrated 20 years together.
His career has always centered on the technology of ground transportation vehicles.
He began his career as a service mechanic for a forklift and construction equipment dealer in Chicago. He later took a job with a vehicle test equipment manufacturer advancing with proliferation of computer control technologies. As a certified subject matter expert, he trained service technicians for several years in the subjects of vehicle computer management systems; emission systems and their environmental impact; vehicle safety systems; electric vehicle technology; and late model vehicle diagnosis and testing. The last two years, he has operated commercial motor coaches for the tourism industry.
Within the GOP, he has served as precinct captain, area director and state delegate. Under Chairman Eric Morgan, he served as second vice chairman and then as first vice chairman. He also served two years as president of the Sun City West Republican Club.
He is an endowment life member of the National Rifle Association, member of the Arizona Citizens Defense League grassroots group, activist in the Surprise Tea Party Patriots, activist with Americans for Prosperity, and an activist with the Constitutional Sheriffs and Peace Association.
John Heep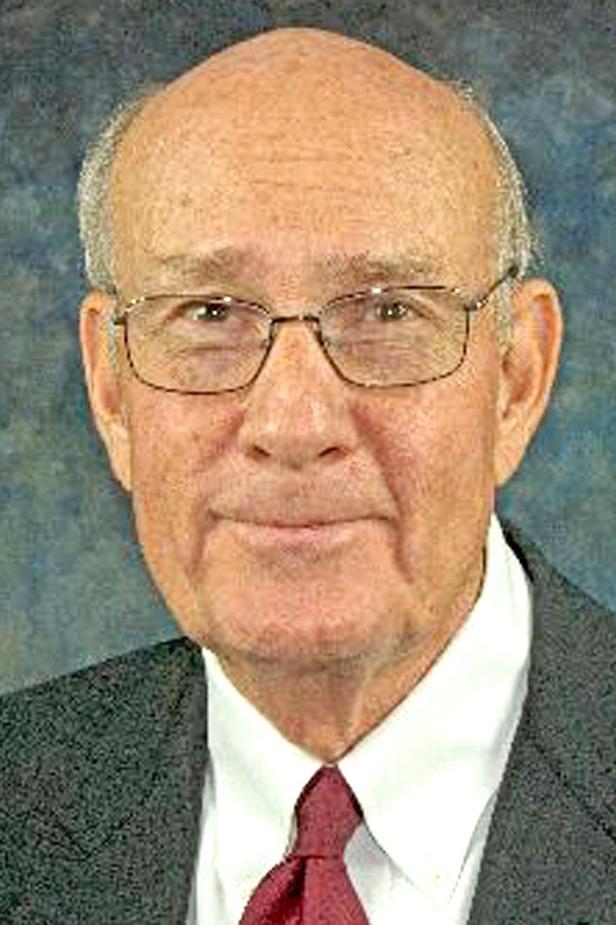 John Heep was born and raised in St. Louis, where he met his wife, Kay. They moved to Arizona in 2000. They have two grown children and two grandchildren who live in the West Valley.
He is the president of John W. Heep & Associates Inc.
He is the Legislative District 22 area manager and precinct and state committeeman; is on the Arizona State University Industrial Automation Advisory Board; is a board member of the Sun City West Republican Club; and is an associate member of the Arrowhead Republican Women.
He was on the Maricopa County Community College District Governing Board, elected to the Budget Committee and Finance Audit Committee, from 2015 to 2016; and was a precinct captain from 2015 to 2016.
He is affiliated with Rotary, National Rifle Association, AIIM, COMTEC (previous national board member), Photographic Scientists and Engineers (previous vice president of the National Board), ARMA, World Medical Robotics, Consumer Electronics InfoComm, NAB, PMA, AMA, RSNA, Storage Networking, AMIA,  Eagle Scout, and Order of the Arrow.
Ben Toma
Ben Toma was appointed to Legislative District 22 to fill Rep. Phil Lovas' seat after he resigned April 17, 2017, to take a position with the U.S. Small Business Administration's Office of Advocacy.
Toma sits on the Banking and Insurance and Commerce committees.
Americans for Prosperity and the Free Enterprise Club rank Toma among the most conservative voting legislators.
Prior to his service in the state Legislature, Toma served on the Peoria City Council.
He is the co-founder and CEO of Century 21 Toma Partners. Prior to co-founding his own company, he managed billion-dollar budgets and prepared financial forecasts for top executives at American Express.
He is involved in his local church, where he serves as the music director, and serves on the Board of Directors of Benita International, a nonprofit organization established to help orphans and the needy in his native country of Romania.
He is married and has five daughters.
State Senator
District 22
Democrat
Wendy Garcia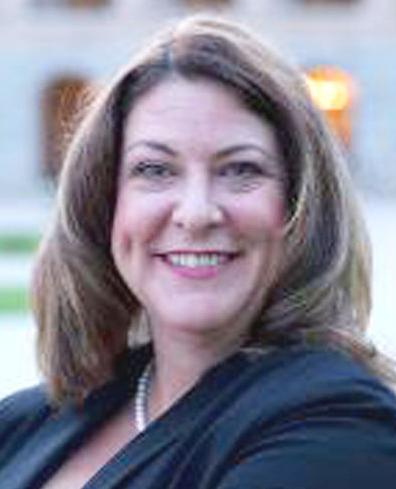 Wendy Garcia is the chairwoman of the grassroots political activism group Indivisible Surprise. She is an experienced radio news director and single mother of two, Melody, 16, and Michael, 10.
Brianna Westbrook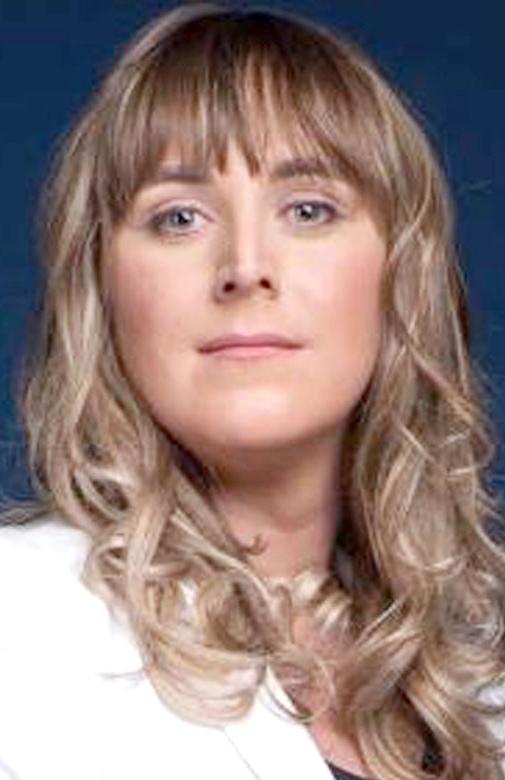 Brianna Westbrook has lived and worked in the automotive sales industry in Peoria for 11 years. She is Arizona's first openly transgender candidate for the State Legislature. She ran in last February's special primary for the U.S. House of Representatives in District 8, losing to Hiral Tipernini.
Republican
David Livingston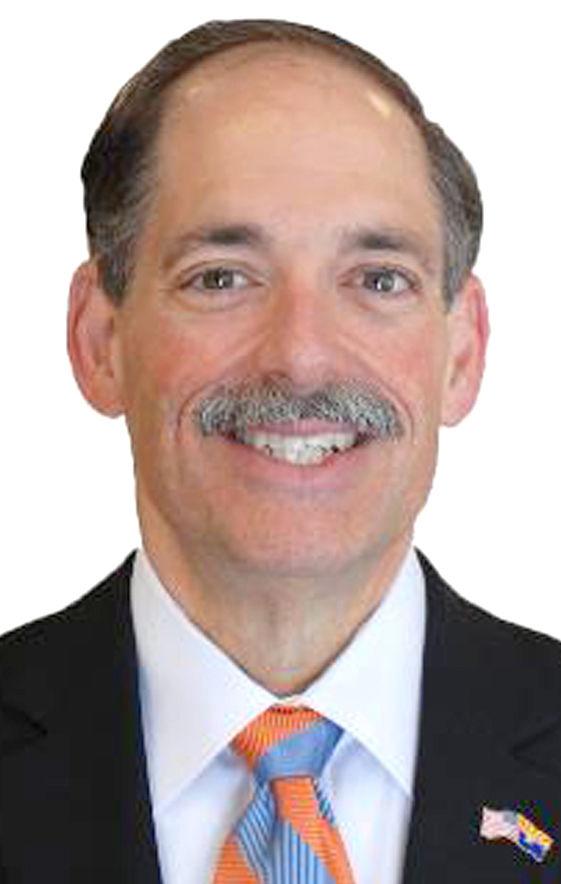 David Livingston is serving his third term as state representative for District 22.
During his first term at the Legislature, he served as vice chairman for the House Committee on Financial Institutions. During that time, he also served as a member of the House Committee on Insurance and Retirement and the House Committee on Public Safety, Military and Regulatory Affairs.
He was re-elected in 2014. During his second term, he was selected by his fellow Republicans to serve as majority whip for the Republican Caucus.
He was re-elected in 2016 and is the chairman of the Appropriations Committee and member of the Appropriations Subcommittee on Education, Appropriations Subcommittee on Health and Welfare, Appropriations Subcommittee on Public Safety, Infrastructure and Resources and Banking and Insurance and Rules committees.
After graduating from Arizona State University with a bachelor's degree in finance in 1988, he began building a financial consulting business with Ameriprise Financial Inc., a diversified U.S. financial services company with locations throughout the country. Over the next 20 years, he achieved elite status with Ameriprise, which placed him in the top 10 percent of franchise owners worldwide. He sold his franchise in 2013.
He is a former member of the Glendale and Peoria chambers of commerce, and is a past board member of the Glendale/Peoria YMCA.
He has been married to his wife, Tracy Livingston, since 1988. They have a son, Kyle, who attends college part time in Prescott and works full time for a hospital there.
Clair Van Steenwyk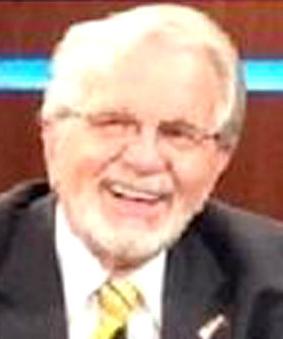 Clair Van Steenwyk grew up in Bellflower, Calif.
Since moving to Arizona, he has served as the Republican Party precinct committeeman, state committeeman and delegate to state conventions. He's also hosted candidate forums, rallies at the Capitol including a pro-Second Amendment rally, Fundraiser 4 Vets and other political events using his radio show as the launching pad.
From the mid-'70s to the early '90s, he founded and operated a Christian outreach on Los Angeles' skid row, Hollywood Boulevard, a village in Mexico, and a Christian halfway and coffee house in Bellflower, Calif, where he gave aid and advice to any who dropped in.
He met his wife, Jean, in 1977 at the halfway/coffee house, where she volunteered. They were married in 1993.
He is a retired businessman/entrepreneur, working in the food industry from 1970 until he retired in 2001 as an executive. During that time, he also privately built a property management company, distribution and marketing company and a consulting firm.
In 1998, he and his wife built a store front and online antique business. In 2004, he built a communications company, where his radio career began in Los Angeles, hosting "Crossroads with Van," political talk, which ended on AM radio in Phoenix 10 years later, but, continues with Internet broadcasting. His expertise is interviewing politicians/candidates on issues and policies.