This year marks two milestones for Mae Collins. She will turn 75 years young and her restaurant, Kimberly Ann's Tea Room and Café, turns 25.
Collins was born in West Virginia and moved to Ohio at the age of 6. An only child, she started cooking at the age of 9. She said she has always enjoyed cooking and takes pride in preparing all-from-scratch recipes.
As a young adult, Collins married and had two children. She worked for many years in the corporate world but always took time to cook and craft. She gives all the credit to God for blessing her with her talents to cook and craft, she said.
Through the years, she has perfected her skills in quilting, crocheting, cross stitching, sewing and floral arranging. While raising her children, she always had a desire to open a craft boutique, she said. As the years passed, her grown children moved to Arizona and it wasn't long before Collins and her mother moved west to join the children.
In 1994, Collins' long-time dream came true when she purchased a charming bungalow-style house in Catlin Court, she said. Collins quickly went to work renovating, and within months opened a craft boutique featuring a variety of her homemade and hand-stitched items. She named the business Kimberly Ann's after her granddaughter, who she was raising at the time.
Over time, she added an ice cream parlor to her growing business. Her son often told her that her food was so good she should open a restaurant, too.
A long-time friend asked Collins to prepare a tea party for a special occasion. That was Collins' first introduction to the afternoon tea and she enjoyed the experience so much that Kimberly Ann's Tea Room and Café was born.
Afternoon tea is a well-known and loved English tradition. It was started in the 1800s by Anna Russell, the seventh Duchess of Bedford. At the time, people ate only two main meals a day; breakfast and dinner. Russell began taking tea and a snack in the afternoon to fill the long break between meals. Before long, afternoon tea was the fashionable thing to do. However, it didn't become a formal affair until Queen Victoria adopted the habit of an afternoon tea.
Collins continues the long tradition of afternoon tea along with a plentiful menu filled with various lunch options. Customer favorites include quiche, chicken salad and strawberry walnut salad, Collins said. The restaurant is decorated with each room featuring its own character and décor. The largest room is the Victorian room, which can seat up to 30 guests. Collins said her favorite is the Garden room, adorned in her favorite color, purple. The Princess room hosts children's specialty teas and the Shabby Chic room is ideal for a small group setting. Outdoor patio seating is also available and the perfect place for a bridal or baby shower.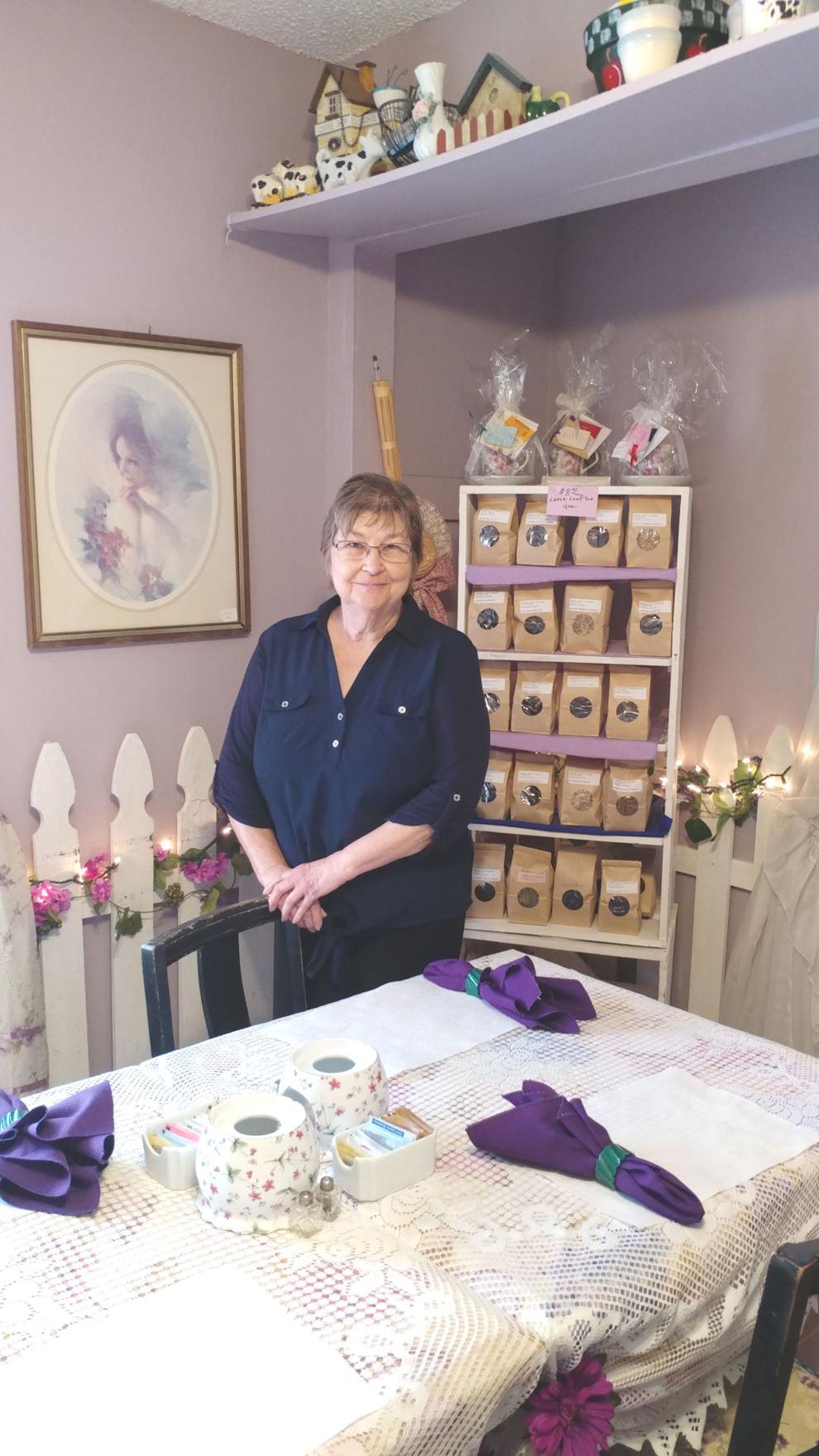 Collins has 10 grandchildren and 25 great-grandchildren. Several of her grandchildren often work alongside her. Every morning, Collins thanks God for another day, she said. Collins has no plans for retirement, as she loves her generations of customers who have become like family over the years, she said.
Kimberly Ann's Tea Room and Café is at 7153 N. 59th Ave., in Historic Downtown Glendale's Catlin Court District. Hours are 11 a.m. to 4 p.m. Tuesday through Sunday. Afternoon Tea is served at 11 a.m. and 2 p.m. with advance reservations. Special occasion teas are served throughout the year, including Mother's Day, Christmas Teas in December and Valentine's Day. For more information, call 623-934-1106 or visit www.kimberlyannstearoom.webs.com.