Glendale voters cannot say they have no choices in the upcoming primary election as several new faces are on the ballot.
All voters will see state races such as governor, secretary of state and superintendent of public instruction on their ballots, and depending on where in Glendale they live, they will also see U.S. representative in District 7 or 8; state senator and representative in District 13, 20, 22, 29 or 30; and justice of the peace and constable in Arrowhead, Manistee or North Valley Precinct.
Additionally, voters in the Barrel, Cholla and Ocotillo districts will see City Council candidates on their ballots.
The primary election is Aug. 28. Any City Council candidate who gets more than 50 percent of the votes will win outright; otherwise a runoff election will be held on Election Day. The top vote getters from each party in the state, federal and legislative races will face off on Election Day, which is Nov. 6 this year.
Early voting for the primary begins Aug. 1. The deadline to mail back early ballots is Aug. 22, and early voting ends Aug. 24.
To register to vote, go to www.arizona.vote/ or servicearizona.com/voterRegistration.
To request an early ballot, go to https://recorder.maricopa.gov/earlyvotingballot/earlyvotingballotrequest.aspx.
To find out which City Council district you live in, visit https://www.glendaleaz.com/Clerk/elections.cfm.
To find out which federal and legislative district you live in, go to https://recorder.maricopa.gov/pollingplace/getdistrict.aspx.
To find your polling location, go to https://recorder.maricopa.gov/pollingplace/ or https://voter.azsos.gov/VoterView/PollingPlaceSearch.do.
The Glendale Star has compiled brief biographies of the candidates from the Secretary of State's website as well as candidates' websites and other sources. This issue contains biographies of the Legislative District 20 candidates. Look for biographies of the District 22, 29 and 30 candidates in upcoming issues.
State Representative
District 20
Democrat
Dan Anderson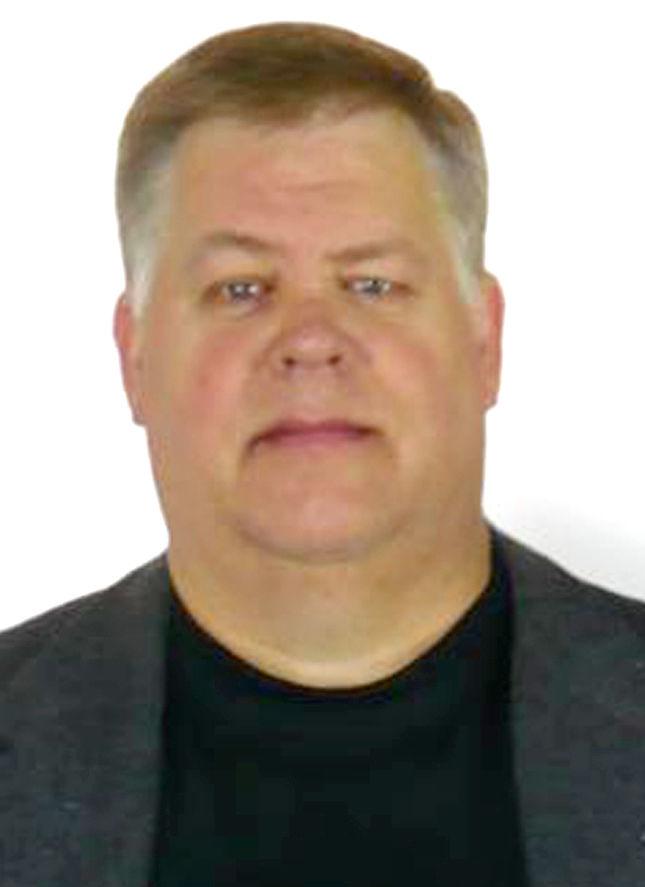 Originally from Houston, Dan Anderson is a business development manager at Online Local Marketing, vice president at Arco Services Co. Inc., and a journeyman wireman at IBEW Local 640.
He graduated from Greenway High School in 1978.
He has been married since 2010 and lives in Phoenix.
Hazel Chandler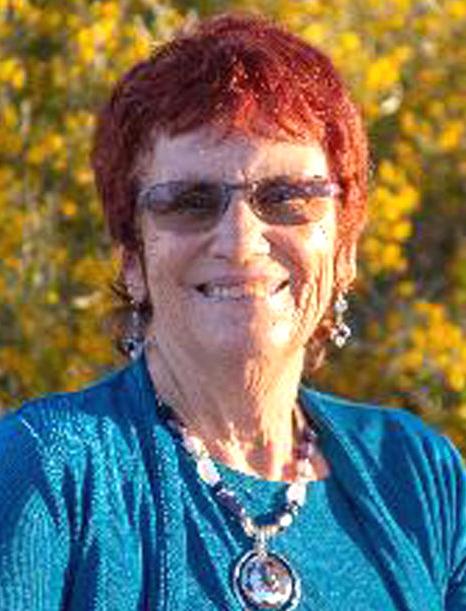 Hazel Chandler is a 40-year resident of Arizona.
She has management and leadership experience in early childhood, education, health care, social services, mental health, climate change/environmental issues, regulatory and financial management. She holds a Bachelor of Arts in early childhood development from San Diego State University, a Master of Arts in management from University of Phoenix and has completed a postgraduate certified public manager program at Arizona State University W.P. Carey School of Business.
Patrick Church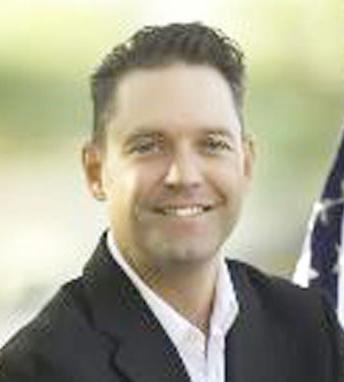 A 23-year resident, Patrick Church attended Deer Valley High School and earned his bachelor's degree from Arizona State University West.
He is a small business owner, father of four children who attend public schools and an AYSO soccer coach. He and his wife, Kristin, volunteer.
Christopher Gilfillan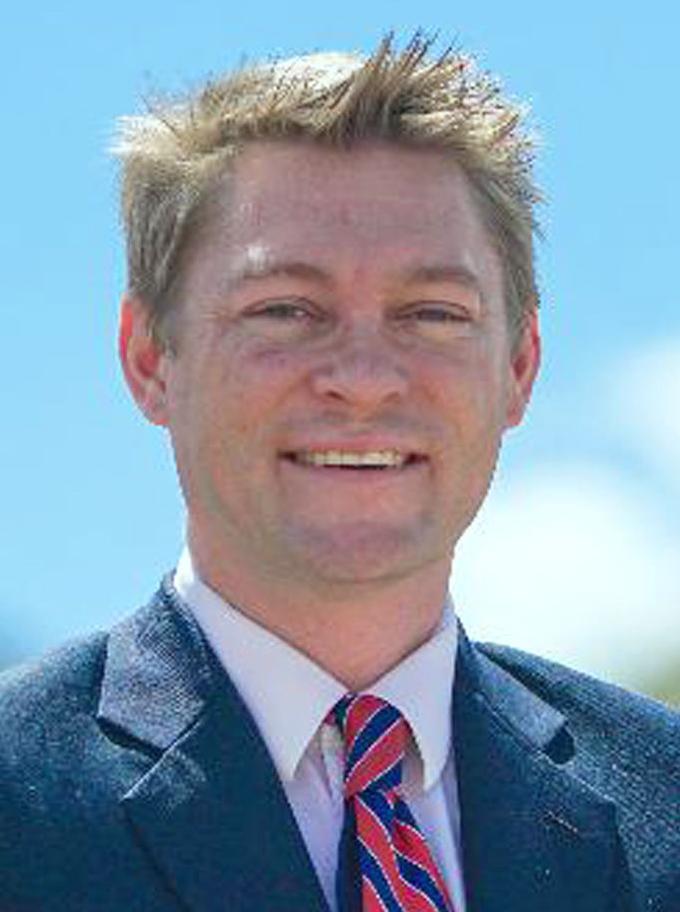 Christopher Gilfillan graduated from a K-12 public school and public university. He graduated from Mississippi College of Law where he was Senator of the Year for the MC Law Bar Association and clerked for a small town oil and gas attorney. He also earned a journalism degree from the University of North Carolina at Chapel Hill with a minor in Spanish.
He served on the boards of directors for Rotary Club and Eastern Catawba Cooperative Christian Ministries and was also a member of the Charles Clark Inn of Court for lawyers and judges. He is a member of St. Jerome's Catholic Parish. This past year, he served as field director for Legislative District 20.
Republican
Shawnna Bolick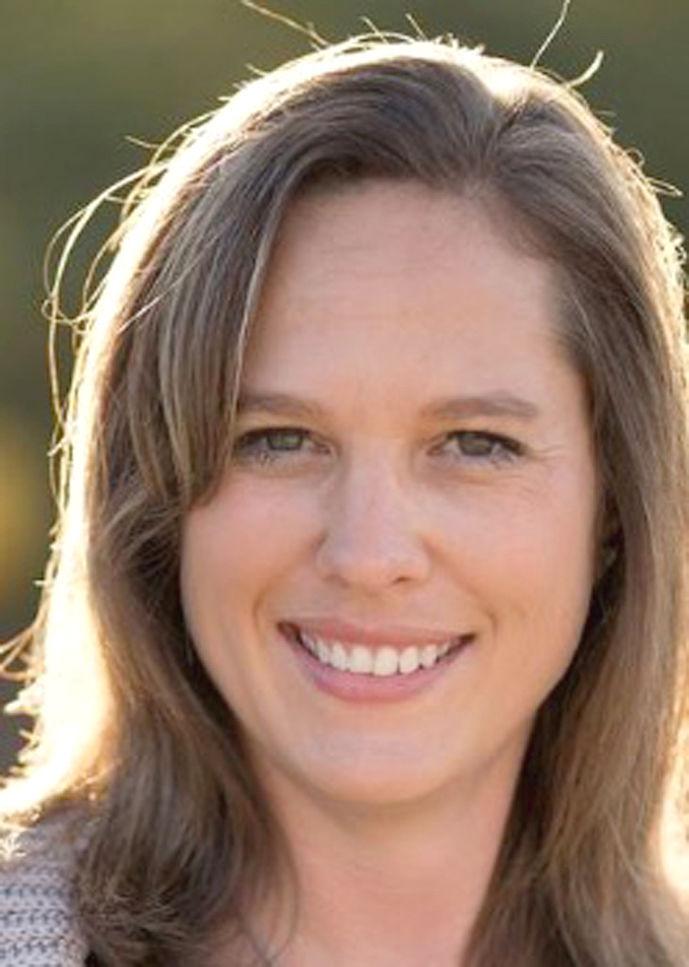 Shawnna Bolick is a recent appointee to the Arizona State Board of Education's Academic Standards Development Committee as a public high school parent. She was also appointed to Arizona's Early Childhood Education and Health Board by Gov. Doug Ducey.
She graduated from Syracuse University's Maxwell School of Citizenship and Public Affairs with a Bachelor of Arts in policy studies. Having worked in Washington, D.C., during the "Gingrich Revolution," she returned to the D.C. area upon graduation from the Maxwell School to complete her master's coursework from American University.
While attending graduate school, she worked for U.S. Sen. Rick Santorum, R-Pa., and The Heritage Foundation.
She interned in the New York State Assembly one semester as an undergraduate, and after completing her graduate coursework, she moved to Austin, Texas, where she worked for then Texas Lt. Gov. Rick Perry on his high-tech council.
In May 2004, she published her first book titled "Playtime in Phoenix: The Ultimate Guide to Learning & Having Fun with Kids!" In May 2009, she authored a report for the Goldwater Institute titled "Shameless Self-Promotion: How Politicians Use Your Money to get Re-Elected."
She has consulted for several nonprofits, including the Alliance for School Choice, The Goldwater Institute, the Arizona Charter School Association and Arizona School Choice Trust.
She is a Republican precinct committeeman and state committeeman, and once served as program director for the Paradise Valley Republican Women's Club. She continues to be engaged in grassroots organizing. She has been involved in GOP grassroots efforts since the 1990s starting as a college Republican at Syracuse University.
She has been involved with Moms Offering Moms Support – MOMs Club International; Benchmark Parent Teacher Organization (PTO); Syracuse University Alumni Club of Arizona (SUACA); Mothers of Preschoolers (MOPS) at La Casa de Cristo; Moms and More and Moms Next at La Casa de Cristo; the Children's Advocacy Center; and BASIS Phoenix Boosters.
She and her husband, Clint, live in Phoenix with their two children, Ryne and Kali.
Anthony Kern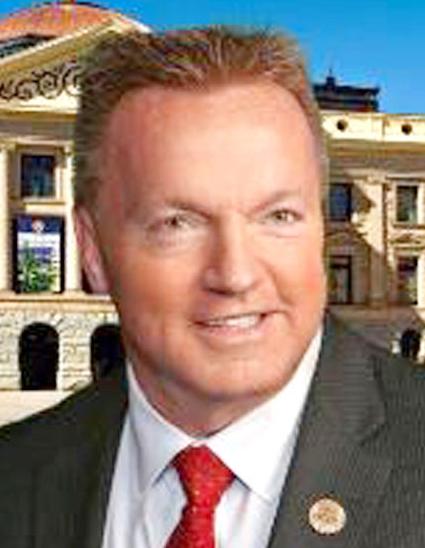 Anthony Kern is serving his second term as a Legislative District 20 representative. He is a conservative precinct committeeman and state committeeman. He is the vice chairman of the Judiciary and Public Safety Committee and a member of the Military, Veterans and Regulatory Affairs and Ways and Means committees.
He was born in a small town in central Minnesota where he grew up with his mother and father and 13 brothers and sisters.
He graduated from the Glendale Law Enforcement Training Academy. He is a member of Crime Free Multi-Housing and the National Institute of Crime Prevention. He is certified in crime-free housing and crime prevention through environmental design and has been involved in the Block Watch program. He started the city of Phoenix Employees for Christ organization in 1995. He also helped organize the Arizona Hoarding Task Force, an organization to assist people with chronic hoarding. He is a member of the National Rifle Association and is a certified law enforcement peace officer.
He has a degree in business administration and has attended Western International University and Northern Arizona University.
He and his wife, Jenny, have four children.
His oldest son, Samuel, served honorably in the United States Army shortly after graduating from high school and now serves as a corrections officer for the state of Arizona. His youngest son, Anthony Jr., is currently working in the culinary industry and attending Arizona State University. His stepdaughter, Jessica, served in the United States Army, and his stepson, Jason, lives with his wife, Whitney, in Clovis, N.M.
State Senator
District 20
Democrat
Douglas Ervin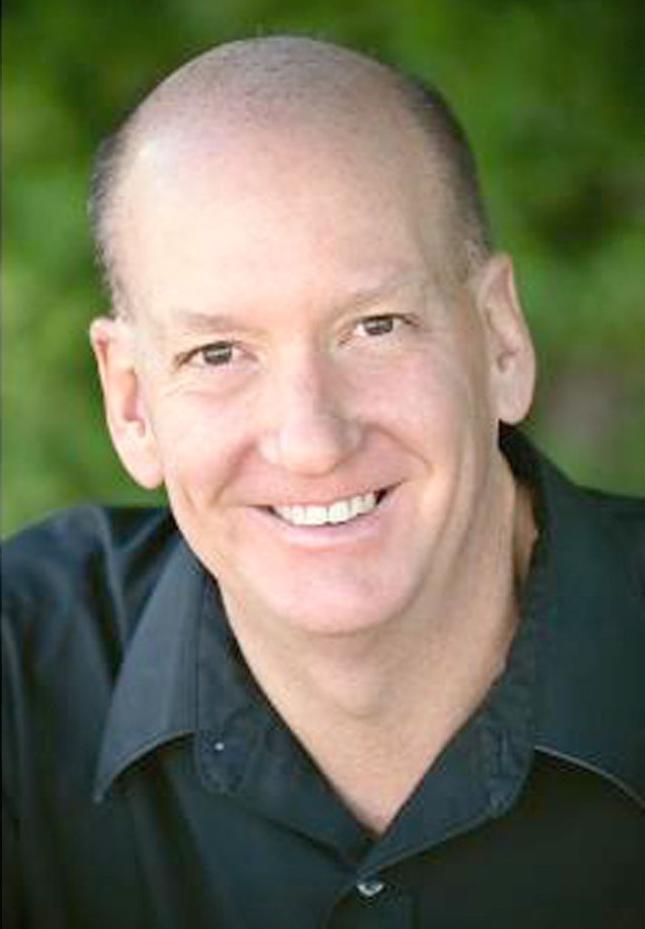 Douglas Ervin moved to Arizona with his family when he was 3 years old. He was raised and educated in the Valley.
As an adult, he put himself through night school while working full time as a state corporate tax auditor. In 1993, he completed his Bachelor of Science degree in accounting and passed the CPA exam. He went on to be the controller for a small business and then entered the software industry where he helped a local company grow into an international firm.
In 2015, he removed himself from the workforce and volunteered with multiple organizations, including the Climate Reality Project, spending many hours at the state Capitol.
Matthew Marquez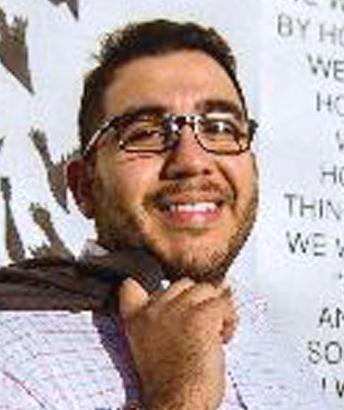 Matthew Marquez worked with families and individuals with disabilities during high school and through college. He began working within the nonprofit sector, supporting families that relied on resources from organizations such as the one he worked for, as well as from the education system and the state. He has attended Grand Canyon University since April.
Republican
Paul Boyer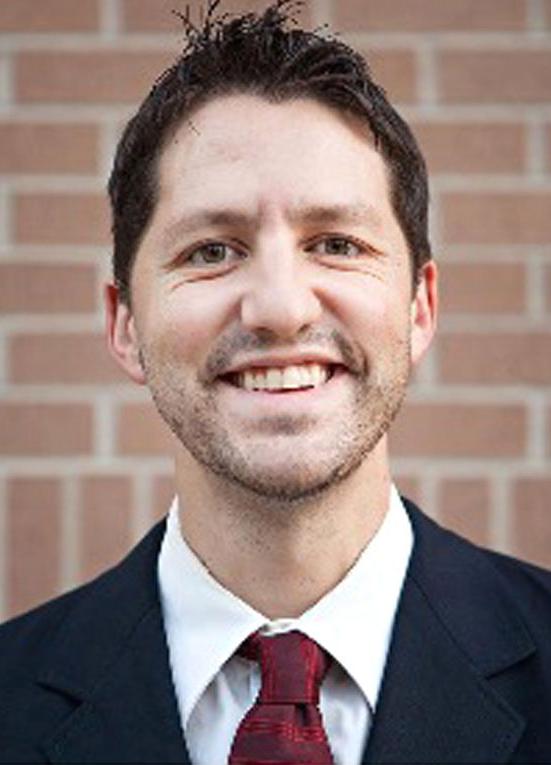 Paul Boyer is in his third term as representative for Legislative District 20.
He is an Arizona native who grew up in the West Valley, attended Deer Valley high school, Paradise Valley Community College, and graduated magna cum laude from Arizona State University West with a bachelor's in English and a master's in communication studies. He teaches 10th-grade humane letters, which consists of several great books and modern European history, at Veritas Preparatory Academy. He is also a board member of Childhelp.
He is the chairman of the House Education Committee and is a member of the House Rules and House Judiciary and Public Safety committees. Previously, he was an official spokesman and policy adviser for the House majority at the state Capitol for three years, the editor in chief of the student newspaper at ASU West, the legislative liaison for the Arizona Department of Corrections, and a spokesman for Mesa Public Schools.
He has received the Outstanding Alumni of the Year award from Paradise Valley Community College, Legislator of the Year award from the Arizona Police Association, Legislator of the Year award from the Arizona Association of County School Superintendents, Outstanding Leadership & Advocacy in Protecting Arizona's Children award from NotMYkid, and Legislator of the Year from the Arizona Chamber of Commerce and Industry.
He and his wife, Beth, have been married for three years.
Charles Loftus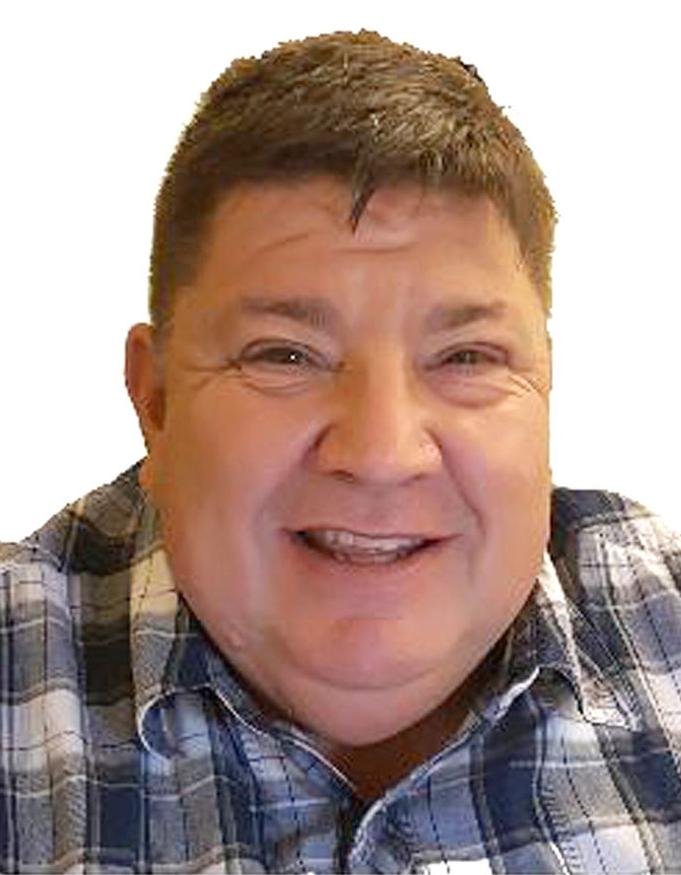 Born in Nogales and raised in Phoenix, Charles Loftus attended Sevilla grade school and Alhambra high school.
He earned his doctorate in public administration with an emphasis on criminal justice public policy (police and public corruption) from Arizona State University. He also earned a master's in public administration with an emphasis on organizational behavior and public policy analysis from ASU.
He has been an Arizona law enforcement officer for more than 30 years, having served with the Maricopa County Sheriff's Office, Arizona State University Police, the Arizona Attorney General's Office and the Office of Inspector General at the Department of Economic Security.
After retiring from law enforcement, he became an instructor with the ASU School of Criminology and Criminal Justice teaching counter-terrorism, domestic terrorism, intelligence and research methods. He is the director of an intensive study abroad program through ASU that takes students to Israel to learn about counter-terrorism, Islamic fascism, jihadism, martyrdom and emergency responses to terrorism.
He volunteers with the Boy Scouts of America where he is the chartered organization representative for a West Valley troop. He is also an amateur radio operator (KG7KRN, Extra Class).
He has lived in the same house in District 20 since he married his wife, Rebecca, 25 years ago.
He serves on the Advisory Board for Annual Editions: Homeland Security and Annual Editions: Violence and Terrorism. He is also a member of the International Association of Chiefs of Police, the Arizona Association of Chiefs of Police, International Association of Directors of Law Enforcement Standards and Training, Fraternal Order of Police, American Society for Industrial Security (ASIS), Arizona Justice Educators Association, and the Thunderbird Amateur Radio Association. He also holds a private pilot's license and is a life member of the National Rifle Association.