A full house packed the council chambers June 27 to voice their displeasure over possible changes to the StoneHaven development, with councilmembers listening, before voting to approve the changes to the project's general plan.
The measure passed as council approved the changes 5-2, with Councilmembers Joyce Clark and Ray Malnar voting against, while Mayor Jerry Weiers, Vice-Mayor Ian Hugh and Councilmembers Bart Turner, Lauren Tolmachoff and Jaime Aldama voted in favor.
"All of us on council were elected to represent all citizens of Glendale and make no bones about it, when Arrowhead residents came here and wanted no billboards, or not to sell Foothill Library, they were heard," Clark said. "The addition of 200 homes increases the economic impact and only extends it, not makes it new, because the economic impact has been there since the beginning."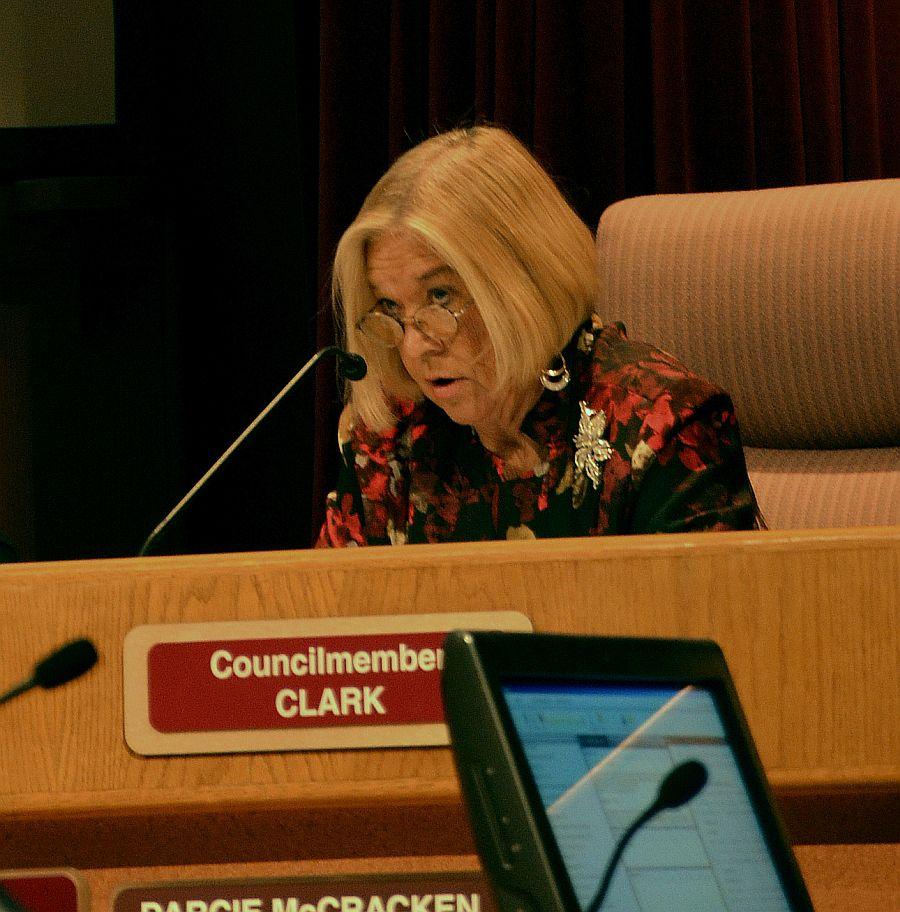 In April 2016, Glendale City Council unanimously approved the original StoneHaven project, which would bring 1,161 single-family homes near Camelback Road and 91st Avenue. Now, Pulte is asking for an adjustment to the project. The original project placed a minimum lot size at 5,500 square feet and Pulte is asking to reduce the minimum size to 4,000 square feet.
At the Feb. 16 planning commission workshop, Pulte requested a change in the approved General Plan to add 231 homes to the project and lower the smallest lot size.
Planning Director Jon Froke said the project was previously approved without a homebuilder signed to the project; Pulte officially joined the John F. Long Properties project in the fall 2016.
"Much respect for the planning commission, but they got this wrong on this project because this project is a city project and not just a Yucca District project," said former Councilmember Gary Sherwood. "People are talking about a bait and switch, but when this project was originally approved, there was no home builder attached."
While the planning commission voted 4-1 against Pulte Homes' request, council approved the changes after a majority of speakers spoke against the proposed changes.
Residents spoke nearly two to one against the change to the proposal.
"If you approve this, you are setting a precedent for any future builder to say they didn't get their smaller lots the first time so let's go back and change everything," said Yucca resident Tom Traw. "People will have forgotten about it and assume projects they knew [about] was already approved and not be as vocal. I get real passionate about this and I am worried about future developers trying to change things, which is why you should respectfully deny this request."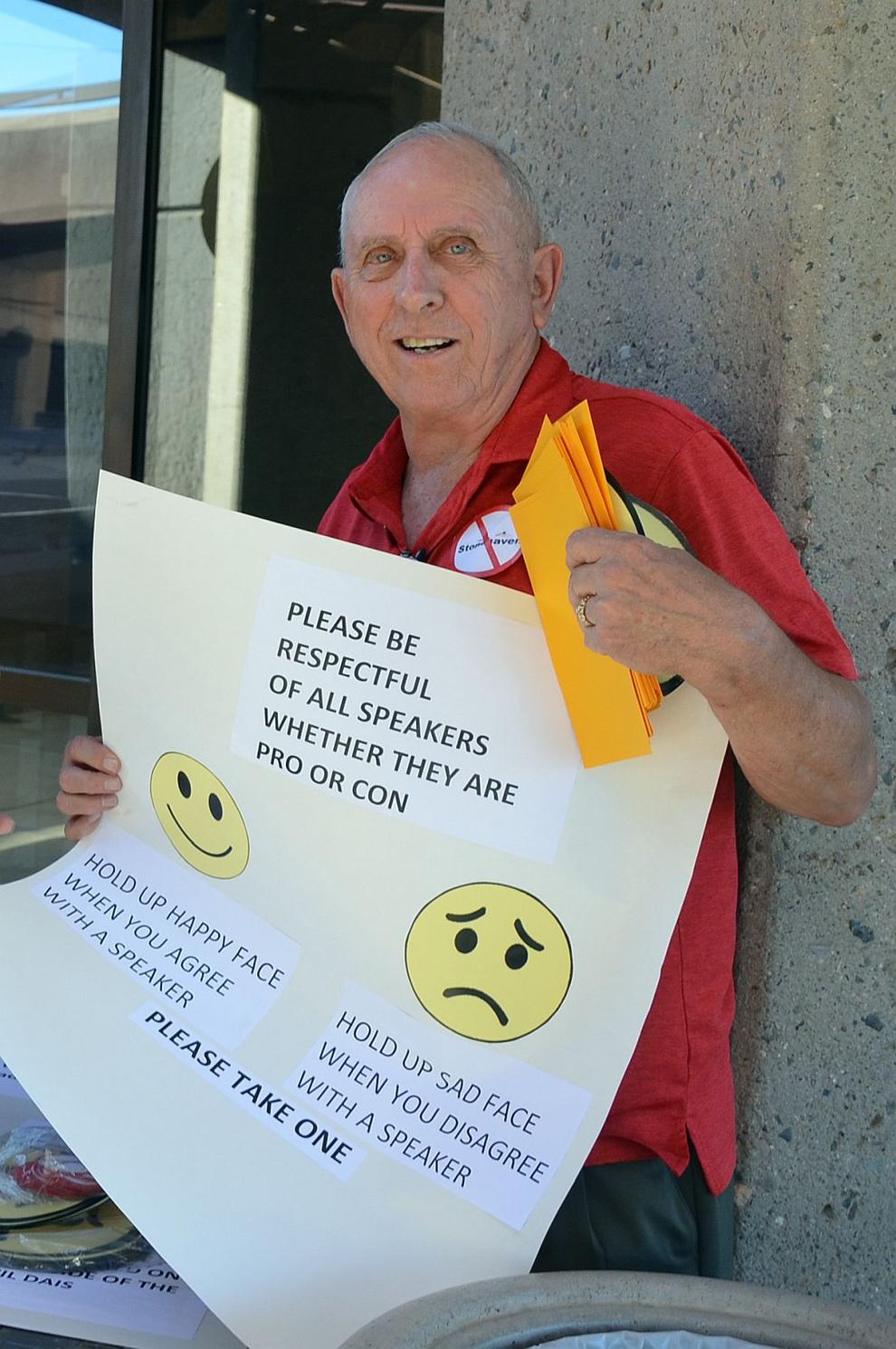 The majority of speakers were against the changes, but not against the plan to build the homes.
"In relation to StoneHaven, I would request you approve the first plan that has already been approved, rather than the second," said Mercedes Denny of Glendale. "We do not need the small lots and it's like having more peas in a pod, just more cramped and we do not want that."
Susan Demmitt of Gammage & Burnham, speaking on behalf of John. F. Long Properties, addressed the numerous questions from citizens to the project.
"StoneHaven is a master planned community and is different because of the size and nature of the community and is a full package for resident to buy into," Demmitt said. "Community, and neighborhood parks, and architectural designs with diverse lot sizes, and what we are proposing aren't new or unusual. These types of neighborhoods are being created around the valley."
Demmitt pointed to the fact that the development had been in discussions since early 2013 and was originally approved without a builder of the project.
Clark asked about the possibility of StoneHaven being gated or not, and if there would be a homeowners association being part of the project.
"We have talked about a portion being gated, but Pulte had decided that it will be a gated community," Demmitt said. "There will be one HOA for the entire community."
Numerous citizens questioned the developer pulling a 'bait-and-switch' by asking for the addition of 231 homes to the original approval.
"My concern is this is a bait and switch and with the increased density; I am very concerned about it and don't understand the need to add the more homes," said Yucca resident Sherry Miller. "Plus, the builder has threatened to pull out of the project if they don't get this increase."
After the vote, Clark was visibly upset and pointed to the vote during council comments at the end of the meeting.
"First off, I want to thank everyone, both pro and con, who spoke on the issue tonight," Clark said. "I think this needs to be said, but having approved this tonight, council now has an obligation to allocate funding for the completion of Heroes Regional Park. You can't put 2,000 kids on 300 acres and not give them a place to recreate and go, and I hope this council will live up to it."
Clark then gathered her belongings and left the council chambers before the meeting officially adjourned.