Small things can sometimes be overwhelming. "It's the little things that count" is a familiar phrase when we're talking among friends as we pay compliments to each other.
At Auntie Em's, it's the little things that add up to a big store filled with miniatures, little things that are replicas of the big things that surround us in our daily lives.
Letitia Ballengee is the store owner who has kept her business open six days a week for the past 18 years. The store also has a section operated by her son called Smilin' Jack's Pedal Cars, dedicated to small vehicles and toys.
But the main business is miniatures. Ballengee said Auntie Em's is the only miniature store in Arizona. She acknowledges the Arizona Doll and Toy Museum at 59th and Myrtle avenues a few blocks away. But Ballengee deals only in miniatures.
Ballengee is a big fan of famous dollhouses. She once traveled to England, she said, just to see in person the queen's dollhouse at Windsor Castle.
Ballengee has been a member of the Small World Miniatures Club for 41 years. She said when items are donated, the club sells them and the money goes to the school for the homeless.
She recently purchased a gem, a collector's item now on a top shelf in Auntie Em's. It's a dollhouse; a fairly large one built in 1912 in Worcestershire, England, and placed on display at a hospital in Wales. It was later remodeled and the hospital sold it to a man from the United States, Ballengee said. The man died, she said, and the dollhouse was sold to someone else. Ballengee bought it at an estate sale in Phoenix this past spring.
The exterior stucco walls have worn away over time and the wallpaper on the interior walls has faded. But, the delicate wallpaper designs and the ceiling art are testimonials to the artistry of the dollhouse builder. No detail is overlooked, no staircase railing spindle is out of place.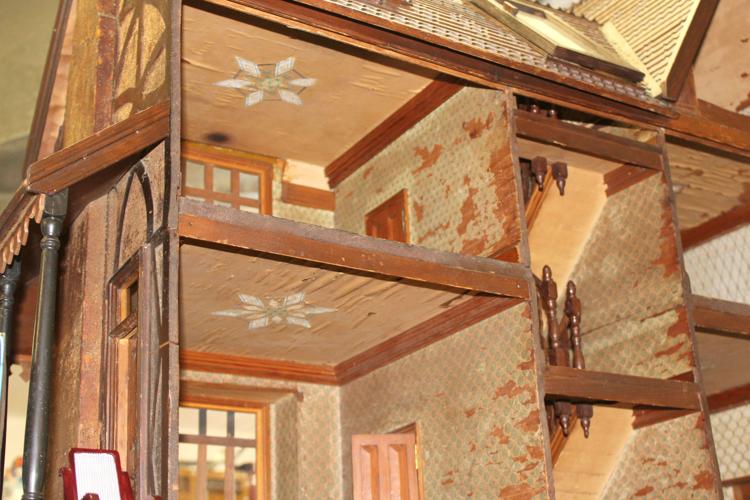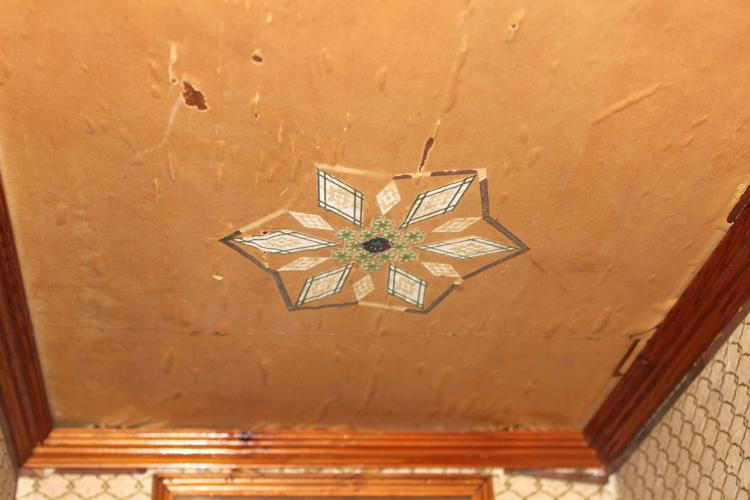 So, there it sits, high atop a dozen or more display cases filled with miniatures of just about anything one could imagine. Have a little dinette set at home? Set the table with tiny bowls of soup with teeny weenie boxes of Goldfish crackers, or a bowl of tomato soup with broken crackers on the surface. Neither is bigger than a thimble. Around the corner, see a lighted box, measuring 8 inches by 8 inches. It contains small kachina dolls, decorated pots and a ceramic miniature woven basket. Ballengee said the basket was made by a former Glendale High School teacher, who had also painted a mural at the school during her tenure.
Individuals looking for items to stock a dollhouse do not have to travel far, just a few blocks east of 59th Avenue at 5625 W. Glendale Ave. The store is open 10 a.m. to 5 p.m. Monday through Saturday and closed Sunday.